---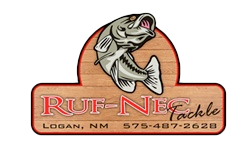 July 20th Main Lake Water Temp. Upper 70s
The Lake elevation is 3780.09 Storage is 159,000 acre ft.
The Main Lake is stained.
The Lake has come up about 2" in elevation in the past week.
Fishing has slowed down, it looks like the Dog Days of Summer have arrived. That doesn't mean that you can't catch fish, just fish slower and maybe a little deeper.
Walleye-A few are being caught trolling 12 to 20 feet of water. I also had a report that were some being caught on 'Crawler Harnesses in 20 to 25 feet of water.
White Bass- The surface bite is still going on, it is lasting longer this year than normal. Topwater Baits and Crankbaits seem to the best bet.
Catfish- Most of the reports that I had say that Punch Bait on baited areas is working the best.
Crappie-Slow
Bass- The Bass bite has slowed down, as well. Finesse techniques, such as Drop Shot or Mojo Rigs is the approach that I would use right now. Look for Smallmouth to be on Main Lake points in 12 to 16 feet of water. Jimmy Encinias, of Tucumcari, NM, caught and released a 4.02 Smallmouth in sunday's Hereford Bass club's tournament. He was drop Shotting with a 4" Berkley Gulp Minnow.
Hereford Bass Club Results - 3 Fish Limit
1st Place-Chris Pierce-7.36 lbs.
2nd Place-Tyler Decker-6.54 Lbs.
3rd Place-Christian Gladfeller-6.10 lbs.
Big Bass-Jimmy Encinias-4.02 Lbs.
NM Game and fish stocked about 75,000 1.9" Largemouth in Ute over the past couple of weeks. It is really nice to see them getting results for warm water species at the Santa Rosa Hatchery!
Until next week,
TIGHT LINES, GOOD FISHING, AND "MAKE 'EM BITE"!
Ben
FOR INFORMATION ABOUT TOURNAMENTS AND EVENTS
Catch of the Week