---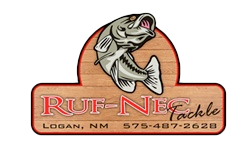 August 2nd Main Lake Water Temp. lower 80s
The Lake elevation is 3775.63 Storage is 132,600 acre ft.
The Main Lake is clear.
August is here, it doesn't seem possible that 2022 is half over! Fishing is still pretty good considering that we are entering the "Dog Days of Summer".
Bass-I had a pretty good day last Wednesday. Main lake point and transition areas along the sides of points was working the best for me. I was using Berkley MaxScent Hit Worms and our RNT Wack-E-Stiks on a drop shot. Depth didn't seem to matter as much as long as there was deeper water close to shallow gravel or chunk rock. I have had a few reports of both Smallmouth and Largemouth caught on topwater in the back of coves and small pockets on Buzzbaits and Whopper Ploppers.
Walleye-They have slowed down, but have caught a few while fishing for Bass. They have come from 20 to 30 feet of water on Berkley Gulp Minnows. We are still getting a few reports of some caught trolling with deep diving crankbaits.
White Bass-They are suspended at about 20 to 30 ft., mostly over deeper water. When you find them on your sonar can pick off a few before they move on with Jigging Spoons.
Crappie-Slow
Catfish-They are good just about any place on the lake. Danny King's Punch Bait, Nightcrawlers, and Chicken Liver are working well.
Bluegill-Nightcrawlers are working well.
We are adding new twist to our line of Diablo Craws, the Fire Claw. Here's a peek at the first run.
Until Next Week,
TIGHT LINES, GOOD FISHING, AND "MAKE 'EM BITE"!
Ben
FOR INFORMATION ABOUT TOURNAMENTS AND EVENTS
Catch of the Week